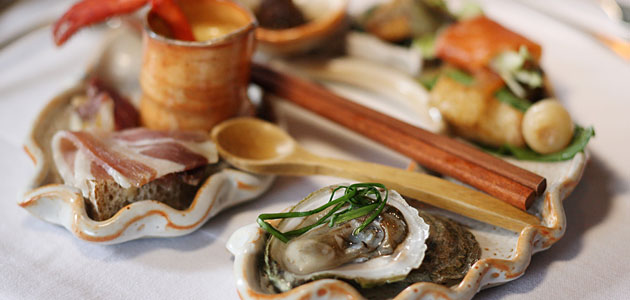 Eigensinn Farm
---
Joe and I were very fortunate that we stumbled a last minute dinner reservation at the Eigensinn Farm located in Singhampton.  Luck has it that the other eight diners we met up at the farm happened to be our friends.
Needless to say, our dinner experience was awesome. The dining room is the actual living space of the Stadländers' farmhouse, so it's very cozy. They grow and raise their own vegetables and livestock. And even create their own china to go with their dish. Chef Michael Stadländers is a truly a Renaissance man.
Given Eignesinn Farm is the only Canadian restaurant that made The World's 50 Best Restaurants, there has been many write-ups.
Here're some of the write-ups:
Eigensinn Farm
Grey Highland, 10th Concession, Singhampton, Ontario N0C 1M0 » View Map
t. 519.922.3128