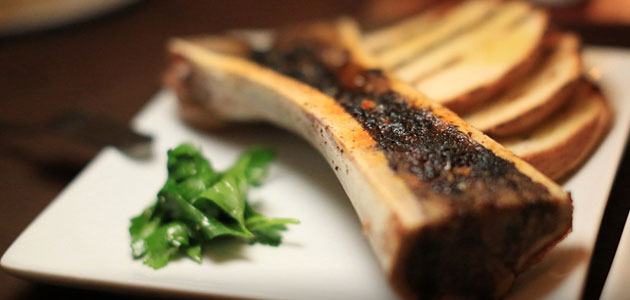 Beast
---
At Beast, everything is made in house including the bread that shapes like a giant seashell with focus on using ingredients sourced from the local farmers.
The menu is small and nothing is priced over $20, meant for sharing – perfect for the four of us. We were able to ordered all 5 items from the fish and 5 items from the meat.
We were really impressed with the global flavor used in all the dishes.  Beast version of "poutine" is using fried gnocchi.  Fried squid uses Thai vinaigrette with bits of pomelo; pork hocks are served on bed of kimchi with kecap and peanuts; snails are mixed with fregula and Jerusalem artichoke.  Italian, Asian and Middle East, these flavors really showcase the diverse culture in Toronto.
There wasn't one dish we didn't enjoy. Each dish has it's own distinct bold flavor. A great place to take first time visitor to Toronto.
Beast
96 Tecumseth St, Toronto, ON M6J 2H1 » View Map
t. 647.352.6000