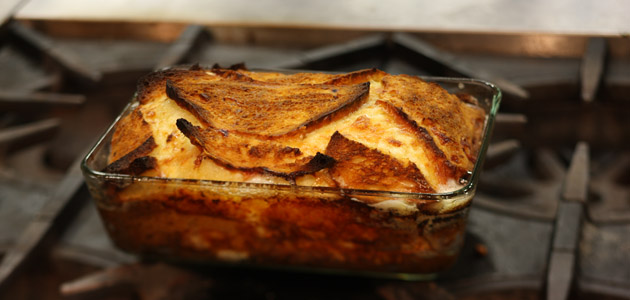 Panera Bread Bakery-Cafe
---
It's the first time that we've attend an event held at George Brown College's Culinary Studio. Panera Bread's master baker Tom Gumpel was in town doing a baking workshop and lunch; promoting the new Panera Bread bakery-cafe located at the previous Levis store near the Eaton Centre. It'll be Panera's fourth location across Toronto, Ontario.
Aside from the new retail location, Panera also provide regional catering. So, prior to the event, we've received a box of baked goods along with their cafe and catering menu. There were 6 items as shown in the "baked goods" image. We cut it up in pieces and shared it with our colleagues at the office. While we debated our preferences, in the end, everyone had their favorite. Joe's favorite was the carrot cake while I really liked the cinnamon crunch bagel.
The day of the event, we got to sample their cafe sandwiches, salad and more baked goods. Joe and I tried their sierra turkey sandwich, Mediterranean veggie sandwich, fuji apple chicken salad and a slice of their cinnamon crumb coffee cake. While the sandwich filling was fresh and delicious, the bread was definitely the highlight. The sweetness in the tomato basil bread used for the veggie sandwich was delicious – I could properly just eat that bread alone. The apple chicken salad was just as impressive with their white balsamic fuji apple vinaigrette.
During the workshop, Tom shared with us his passion in bread, bread making and two bread recipes. A basic custard bread pudding "Asiago Cheese Strata" made with 1 loaf of Asiago bread. Surprisingly, Joe actually enjoyed the bread pudding considering he doesn't normally eat cheese. I was pretty amazed at how few ingredients can produces such a tasty treat. The other recipe was a bread salad made using large cubes of whole grain baguette stir-fried with local vegetables.
Tom was very educational and informative. He gave us a baguette and asked us to break it so he could point out what makes a good baguette – the outside should form a nice crisp crust with golden colour and how the irregular large and small hole inside the baguette shows long positive proper fermentation. You should also be able to smell the sweetness of the wheat with a pleasant ethanol (like a light beer) from the fermentation. The inside should be creamy looking indicate using whole-wheat untreated flour that is not bleached out. With this knowledge in mind, I hope I won't be a bread snob.
Panera Bread is a publicly trade company, very big in the states and they are planning to open 6 more in the GTA, so don't be surprise if there'll be one near your neighbourhood.
Panera Bread
322 Yonge St., Toronto, ON M5G 1C9 » View Map
t.416.205.9371